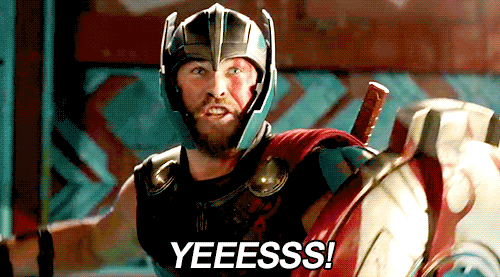 By the looks of that enthusiastic Thor, we're back! This time, Ian, Brent, Brandon and Raph go into spoiler reviews for Thor: Ragnarok, Justice League, Doomsday Clock, Marvel's Runaways on Hulu, and a whole lot more! It truly is a Christmukkah miracle, if I do say so myself.
You can e-mail the show at comictiming@gmail.com and be sure to Like us on Facebook at http://www.facebook.com/ComicTiming. You can follow Ian on Twitter @i_am_scifi, on Instagram at i_am_scifi or on Tumblr at heehaw-ds9.tumblr.com; Brent is on Twitter too @kossinab; Brandon is on Twitter @TheDabbaDon, thedabbadon on Instagram, and Geekcetra on Tumblr. Raph can be found on Twitter @RaphDoesStuff.
We'll see you at the beginning of 2018 for our Year in Review episode, and possibly before then as well. Stay tuned, and thanks as always for listening!
Podcast: Play in new window | Download (Duration: 2:22:24 — 84.5MB)